LANCASHIRES BEST MEXICAN
Moments from Poulton-le-Fylde station, up on Breck Road, sits an indomitable outpost to the world's most beloved spiced-up cuisine, Cinco's Mexican Restaurant. It's enough to bring the sombrero-wearing public of Blackpool uptown to this restaurant, whose colourful and vibrant interior matches the food on offer burrito by burrito. Take your pick from a menu packed with classics of the genre, from salads and sides to traditional tacos, fajitas, quesadillas, enchiladas, and burritos, hearty rustic Mesoamerican mains and more. You're going to need something to cool your heels here, and Cinco's supplies in style, with beer, sangria jugs and cocktails aplenty.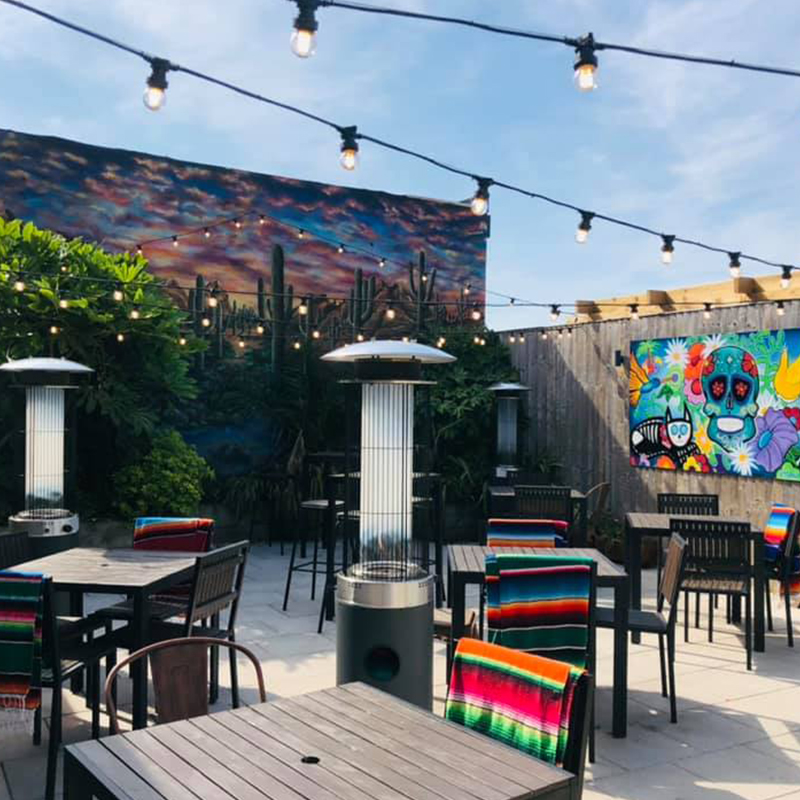 As ever an exciting and fulfilling dinner. It's not just the food and ambiance but the lovely staff. Mother's Day dinner with my daughter and wife. Busy but service still 100%. Food and attention to special needs unbeatable!
I visited with two friends recently and we were all highly impressed with the service and food. We've all eaten here previously and this time was even better than the previous visits. We all had a variety of dishes including enchiladas, quesadillas and chimichangas - all superb! The service we had was great, can't ask for any more! We will be back. Thank you for a super evening!
My first visit as a couple eating a meal on business. Food was very good, quality was great and there was lots of choice of both food and drinks to suit everyone. Portion sizes were reasonably large so we had to begrudgingly leave some. Service was excellent and with a smile. Would recommend you give it a try!